EBALDC Building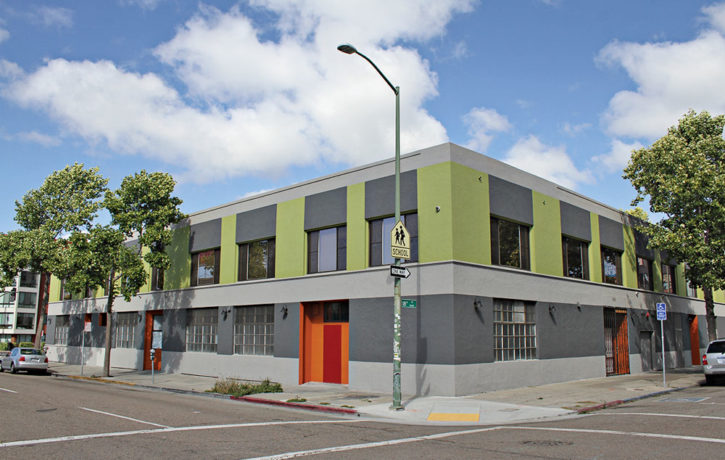 Site Info
Neighborhood:
Oakland - San Pablo Avenue Corridor
Address:
1825 San Pablo Ave
Oakland, CA 94612
Property Description
Centrally located at 1825 San Pablo, EBALDC's headquarters reside in the heart of Downtown Oakland, and exemplify our commitment to our Healthy Neighborhoods Approach.  Located along the San Pablo Corridor, it is minutes away from the 19th Street BART station and the 19th Street AC transit terminals.  This building has a long history of serving the East Bay starting with its days as a former station along the Key Route streetcar system to its more recent use providing low-income people with warm meals and shelter. We look to continue that legacy with this building.
1825 San Pablo is two floors and approximately 20,000 square feet. The 10,000 sq. foot ground floor features large gathering rooms, viable office space, and a commercial grade kitchen that can be used for food retail business. The second floor fulfils EBALDC's office space needs. The co-location of EBALDC and its tenants will create a community-oriented hub, similar to the successful Asian Resource Center in Oakland Chinatown.