MacArthur Park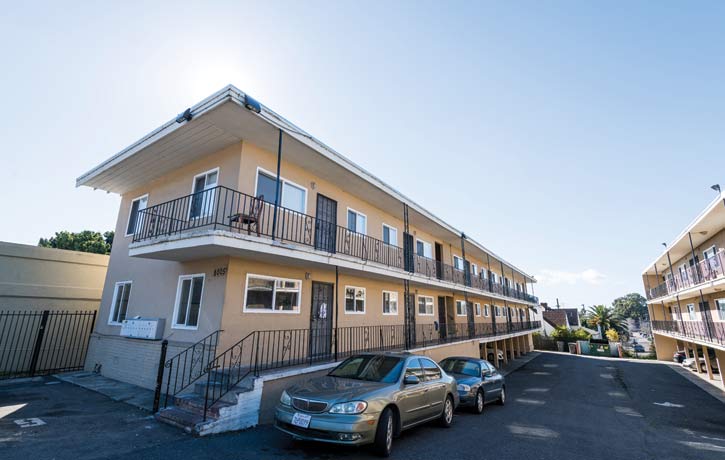 Site Info
Neighborhood:
Oakland - East Oakland
Unit Type:
53-unit mix of 1BR, 2BR, and 3BR
Amenities
Parking
Property Description
MacArthur Park is an existing 53-unit market rate apartment complex located in Oakland. There are 2 commercial store fronts that accompany the units situated in the Eastmont neighborhood of Oakland.
Units consist of a mix of studios, 1 bedroom, 2 bedrooms and a 3 bedroom apartment. The property has a security gate with 1:1 parking ratio, and separate gas and electric meters. The Oakland Zoo and newly opened $45M Foothill Square Shopping Center redevelopment are just minutes away.