Preservation Park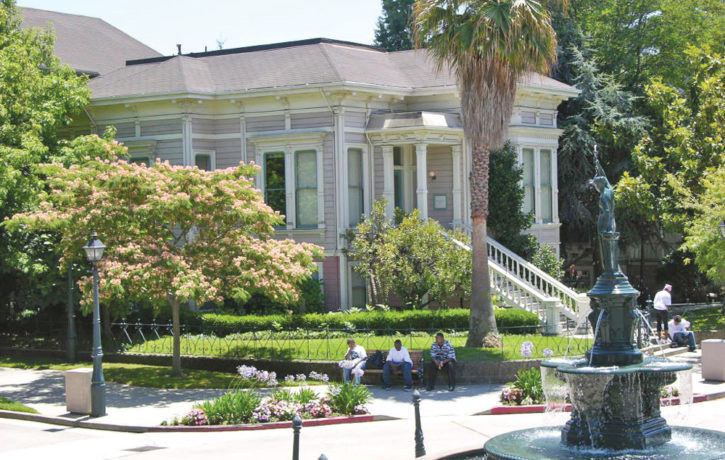 Site Info
Neighborhood:
Oakland - Old Oakland/Chinatown
Address:
1233 Preservation Park Way
Oakland, CA 94612
Property Description
Preservation Park is a unique historic business neighborhood located in downtown Oakland consisting of 16 restored Victorian buildings that have been converted into office, community, meeting, and open space on 2.6 acres. The elegantly restored homes, wrought iron fences, period street lamps and park
benches, bronze fountain, and bandstand all recreate the look and feel of a real Victorian neighborhood.
Preservation Park is an important resource to Bay Area non-profits as it offers stable affordable office and community space. Currently there are 37 non-profit organizations and nine small businesses located at Preservation Park, whose core business is to serve the communities of Oakland, East Bay and the Greater Bay Area. The "think-tank" like community is home to 46 organizations all working to develop solutions to such urban challenges as health care, education and cultural participation. According to a recent survey, approximately two million people are served annually by the tenants' collective efforts.