Swan's Market Celebrates 100 Years in 2017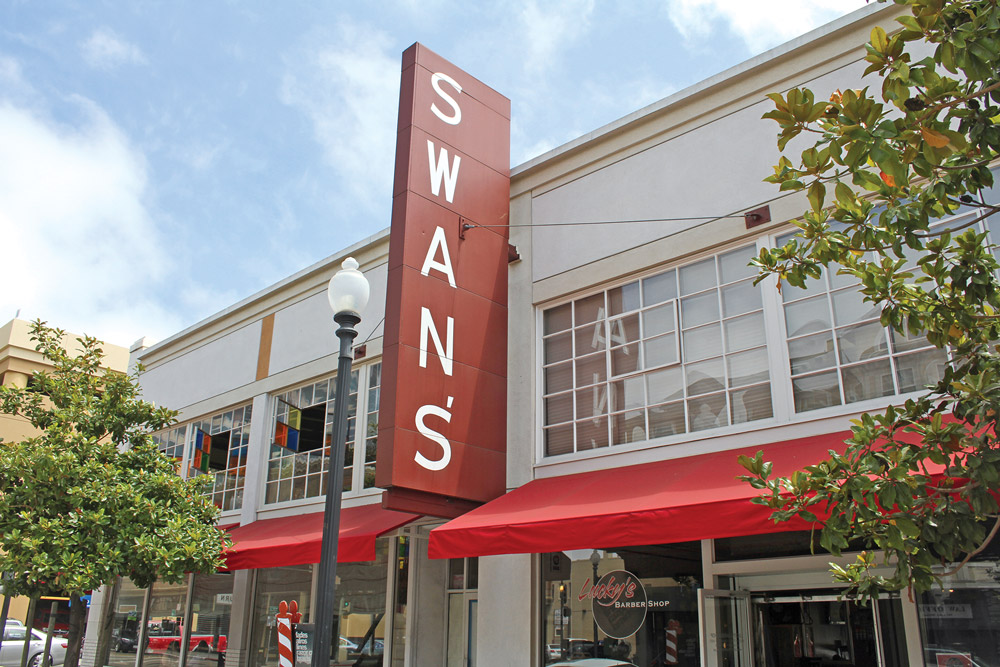 July 2017
Oakland, CA – This spring and summer, the East Bay Asian Local Development Corporation (EBALDC), which developed and manages the historic Swan's Market, will present an assortment of community events to celebrate its 100 years of history. Ranging from a birthday party on Friday, July 21st, 2017 to oral history projects to a neighborhood "open house," to musical performances, EBALDC hopes to tell the story of this special place and its legacy over the last century.
From its creation in 1917 as the Oakland Free Market and subsequent 60 years as the centerpiece of the city's premier downtown retail corridor ─ to its resilience amid a 40-year trend of declining downtowns ─ to its triumphant return as an engine of downtown revitalization, Swan's Market is the story of Oakland, then and now. In the midst of a rapidly changing landscape, Swan's centennial celebration will proudly showcase Swan's and Oakland to all of the greater Bay Area.
"Swan's Market is a hallmark development for EBALDC and Oakland. As an affordable housing organization, we know that housing is so much more than a roof over our heads. Creating holistic and healthy places like Swan's is at the heart of what we look to achieve everyday – a multi-faceted space with several award-winning restaurants, community-focused nonprofit organizations, service oriented businesses, and co-housing, all in one walking-friendly, transit-oriented location in the heart of Oakland," says Joshua Simon, Executive Director of EBALDC.
Press Release Contact:
Jill Kunishima, Director of Development and Communications
East Bay Asian Local Development Corporation
510.606.1823
jkunishima@ebaldc.org
FOR IMMEDIATE RELEASE