Vision
A healthy neighborhood allows residents to live, work, shop and play within their local community. The East Bay Asian Local Development Corporation (EBALDC) is committed to developing the neighborhood by providing affordable commercial spaces as homes for community serving nonprofit organizations, retail businesses and service providers that hire from and serve local residents.
Revitalizing Neighborhood Economies
Since 1975, EBALDC has invested more than $240 million in assets that have had substantial physical and social impact in the community, including more than 370,000 square feet of commercial space that bring street-level vitality and critical services to our neighborhoods.
EBALDC's criteria to leasing commercial space:
Mission-Aligned: Our priority is to lease to non-profit collaborative partners providing services that support EBALDC's goals for that neighborhood, such as employment, social or human service providers, or public benefit entities.
Social Asset: We also lease to business entities that will "activate" the neighborhood.
Financial Asset: We consider providing short term, market-rate leases to neighborhood-serving retail and other business entities.
No Lease: We will not lease to businesses that are not mission-aligned, and may have negative impact in the neighborhood.
Vacancies: Please see the attached PDF for our Available or Upcoming Space as of September 2017.
EBALDC is one of the largest not-for-profit commercial property owners in California that serves the community.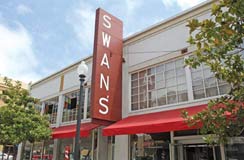 Swan's Market: Reopened by EBALDC in 1998, Swan's Market helped revitalize the Old Oakland neighborhood. It has become a popular destination and home to some of the City's most popular restaurants.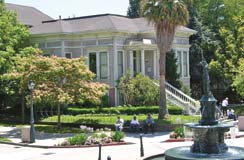 Preservation Park: EBALDC purchased the property in 2004 to preserve the community of organizations and small businesses working to address urban challenges, such as health care, education and cultural participation.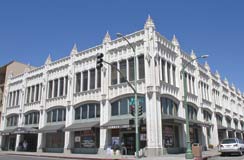 Asian Resource Center: Purchased in 1978, EBALDC rehabilitated the warehouse into a multi-tenant hub that services the Asian Pacific Islander community. It is now home to many nonprofits providing critical services to the Chinatown neighborhood.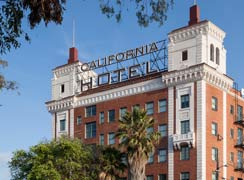 California Hotel: EBALDC preserved and renovated the historic landmark between 2009-2013. We also collaborated with community groups to bring in amenities, such as a community garden, health services, along with plans to support the local economy through our Sparc-It-Place marketplace next door.