Highland Palms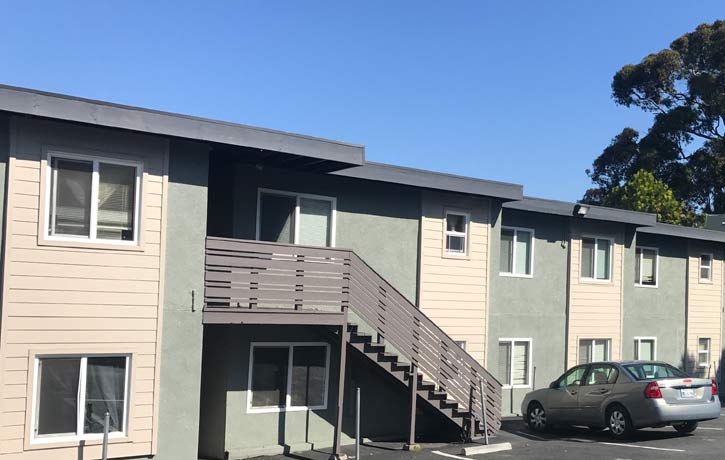 Site Info
Neighborhood:
Oakland - East Oakland
Unit Type:
23-unit: 8 1BR, 14 2BR, and 1 3BR
Amenities
Parking
Property Description
Highland Palms is an existing 23-unit market rate apartment complex located in Oakland. The property is comprised of 2 three story buildings with 8 one bedroom/ one bathroom, 14 two bedroom/ one bathroom, and 1 three bedroom/ one bathroom units with 18 parking spaces. The complex was built in 1961 on a 19,110 square foot lot.