Joshua Simon
Executive Director
Joshua has worked at EBALDC for 16 of the last 23 years. He served as Senior Project Manager and Director of Real Estate Development from 1994 to 2006 and has been Executive Director since April 2013. He was responsible for numerous mixed-use complexes, such as Swan's Market, that combine affordable rental apartments with retail space and community facilities that support building healthy, vibra
...
Read More
nt, and safe neighborhoods.

Prior to his return to EBALDC, Joshua was Director of Real Estate Consulting at the Northern California Community Loan Fund, where he worked with community organizations throughout Northern California to plan for their facility needs. Joshua facilitated the formation of the Community Arts Stabilization Trust (CAST) and continues to work with CAST as their Board Treasurer.

Joshua has been an active civic leader, serving for 13 years as an elected school board member for the Emery Unified School District in Emeryville, California.  He holds a Bachelor of Arts in Architecture from the UC Berkeley and a Master of Science in Real Estate Development from the Massachusetts Institute of Technology.

Read Less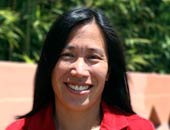 Charise Fong
Chief Operating Officer
Charise Fong has deep experience with people-based strategies and cross-sector collaborations. She has been part of the EBALDC team for nine years. As Chief Operating Officer, Charise directly oversees property management, commercial real estate, neighborhood and economic development, and human resources/administration. She also was one of the primary architects of EBALDC's Healthy Neighborhood
...
Read More
approach, and currently oversees EBALDC's collaborative initiatives in Oakland.

Charise started her career as a litigation attorney in Los Angeles. She transitioned into the nonprofit sector to work on policy advocacy at CAA in San Francisco, and then served as Program Director at Mission Hiring Hall/South of Market Employment Center.

Charise also currently serves on the board of the Marcus Foster Education Fund (MFEF), the first local education fund in the nation, whose focus is supporting the Oakland Unified School District and their partners to prepare disadvantaged students for college success. As a board member, she sits on MFEF's Executive and Strategic Planning Committees.  Charise holds a BA in History from the University of California, Los Angeles and a JD from the University of San Francisco School of Law.

Read Less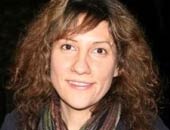 Jean Bridges
Chief Financial Officer
Jean Bridges joined EBALDC as Chief Financial Officer in 2015. Jean has more than twenty years experience in accounting and finance – and has worked in the financial management realm for both non-profit and for-profit entities.  Prior to coming to EBALDC, Jean worked with public housing and redevelopment authorities, in a senior management capacity. She led  teams to bring agencies to GAAP com
...
Read More
pliance, overseeing audits, general ledger conversions and reporting, and all aspects of agency financial management and accounting. Jean worked with public housing authorities in California, New York, Virginia, Georgia, Texas, Minnesota, Michigan, and nearly every other U.S. state including Alaska and Hawaii, over a period of eleven years. For five years, Jean also served as Chief Financial Officer of a construction firm doing development and redevelopment work at some of the largest casino resorts in Las Vegas, as well as other commercial and government projects.

Jean holds a Low Income Public Housing Manager designation from the National Association of Housing and Redevelopment Officials (NAHRO). She has a BA and a Masters of Business Administration (MBA) from the University of Nevada Las Vegas.

Read Less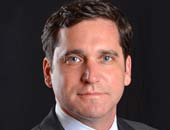 Mark Garrell
Director of Portfolio
Mark joined EBALDC as the Director of Portfolio in 2017. He is responsible for managing the long term performance of the entire property portfolio and shaping the strategy for new acquisitions. He oversees the Asset Management group to ensure that all performance objectives are met and to identify strategic opportunities for increased community benefit. Mark has more than fifteen years of experien
...
Read More
ce in the multifamily industry and has been responsible for the acquisition and development of more than 5,000 units of housing, with an emphasis on high density, mixed-use, urban infill developments.
Prior to joining EBALDC, Mark served as Vice President of Development for The Wolff Company and Carmel Partners, where his responsibilities included site selection, acquisitions, entitlements, and design and development of multifamily assets. He has also worked as Development Associate and Asset Manager at Trammel Crow Residential, Project Manager at A.F. Evans Inc. and Senior Project Manager at Bay Area based Affordable Housing Associates. 

Mark is a graduate of the University of Virginia with a BA in Political and Social Theory and has a Master of Urban Planning from the University of Washington.

Read Less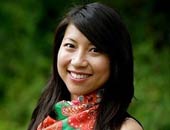 Jill Kunishima
Director of Development & Communications
Jill Kunishima became EBALDC's Director of Development and Communications in 2016 after a decade in nonprofit fundraising.  Stemming from a strong passion for equity and social justice, she has worked tirelessly with a wide array of Oakland-based organizations, including the Peralta Colleges Foundation, Lincoln Child Center, and Covenant House California, to best leverage the time, talent, and
...
Read More
funds within those entities. She has also been active in her community as a board member for Lotus Bloom Child and Family Resource Center, Global Glimpse, and on her local CDBG Board.

Jill has made her home in Oakland since 1999, received her Bachelor of Arts in Journalism and Psychology from Mills College, and her Masters of Public Administration from San Francisco State University. In her free time, she loves to travel, and root for the Golden State Warriors.

Read Less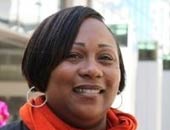 Lanetha Oliver
Director of Human Resources and Administration
Lanetha has the responsibility of building and sustaining EBALDC's staff of diverse, collaborative, and high-performing professionals. Lanetha has been a non-profit human resource professional for the past 18 years, and for 15 of those years she has served in leadership roles for 4 non-profit organizations ranging in size from 50 to 250 employees. Prior to settling into her career in human resou
...
Read More
rces, Lanetha worked in a myriad of roles including non-profit HR consultant, desk clerk for a residential hotel serving very low-income residents, in-home support services worker, and head customer service representative.
In her many past roles she has developed a deep understanding of how people relate to one another in the workplace and in diverse communities.

Lanetha studied Human and Community Development at UC Davis and later earned a degree in Public Administration from the University of San Francisco. Lanetha is passionate about social equity, wealth building, leadership development, criminal justice system reform, re-entry services, and improving quality of life by positively impacting the social factors that contribute to health and wellbeing.

Read Less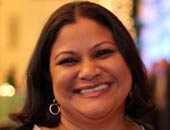 Tejal Shah
Director of Neighborhood and Economic Development
Tejal has been the Director of Neighborhood & Economic Development at EBALDC since 2012.  Before that, she was a Resident Services Supervisor for 2 years. During that time, she was deeply involved in community building strategies for various neighborhoods around Oakland and has strengthened the services offered to residents. Tejal worked in housing services for survivors of domestic violence
...
Read More
for six years and taught in urban schools in Chicago.  She has a long-held and strong interest in promoting service availability to low-income housing residents, as evidenced in her involvement with community organizing efforts in Chicago for the Low Income Housing Trust Fund.  She graduated from the University of Chicago with a MA in Social Sciences and the University of Texas at Austin with a BA in Anthropology.

Read Less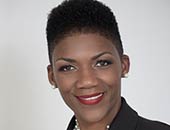 Felicia Scruggs-Wright
Director of Property Management
Felicia served on the EBALDC Board of Directors from 2010 until she joined EBALDC's senior management team as Director of Property Management in 2016. She manages the operations of EBALDC's 20 residential buildings and oversees the largest department in the organization with 45 of our personnel dedicated solely to property management functions. Prior to EBALDC, Felicia was Director of Property
...
Read More
Management for Tenderloin Neighborhood Development Corporations, where she was responsible for operation of their 30 properties from 2004 to 2015. Prior to 2004, she oversaw the Property Management Department at the Emergency Housing Consortium in the South Bay and over saw management 19 sites. She is also a Certified Property Manager (CPM®) with Institute of Real Estate Management, a Certified Apartment Manager (CAM) through the National Apartment Association, and a Certified Housing Credit Specialist. She is currently pursuing her BA degree in Leadership Organization Management from St. Mary's College.

Read Less
Jason Vargas
Director of Development
As the Director of Real Estate Development at EBALDC, Jason Vargas is responsible for the oversight of all aspects of the development team from acquisition, rehabilitation and development of EBALDC's affordable housing, commercial and mixed-use, mixed-income projects, while managing a talented multi-disciplinary staff of real estate development professionals. Jason has particular expertise in en
...
Read More
gineering and negotiating complex public and private financial structures. In supporting the organization's neighborhood development strategies, he launched the Strategic Acquisition Fund, an initiative that secures private equity to acquire affordable housing and stabilize rents; and spearheaded EBALDC's consulting practice to help nonprofits finance and develop their facilities. Prior to EBALDC, Jason worked in the Real Estate Consulting group with CohnReznick (formerly Reznick) and The Neighborhood Development Company in Washington, DC. Jason holds a Master of Real Estate Development and Bachelor of Science from the University of Maryland.

Read Less
Board of Directors
Vice Chair
Hydeh Ghaffari