EBALDC Seeks Qualified Architects for Moderate Rehabilitation of Historic San Pablo Hotel in Oakland's Uptown Neighborhood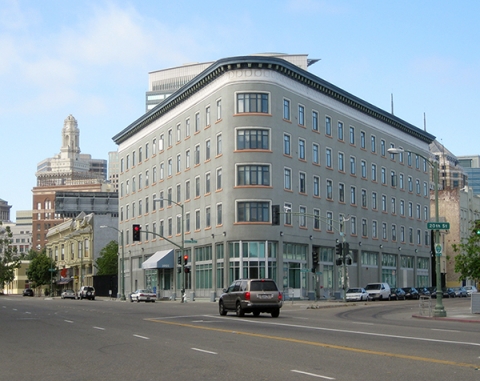 December 2016
EBALDC is pleased to request qualifications from architects for the design and oversight of significant upgrades to the San Pablo Hotel, a mixed-use commercial and affordable housing property located at 1955 San Pablo Avenue.
The property contains 144 affordable SRO and studio residential units for seniors, property management and community spaces, and one commercial suite. This project offers an exciting opportunity to guide significant improvements to the conditions and user experience for residents, staff, and visitors to the building. Originally opened in 1908 and last renovated in 1994, the proposed scope will include replacement, repair, and/or upgrades to building systems as well as cosmetic improvements.
Responses to the RFQ are due January 17, 2017.