Winter Wonderland at California Hotel
November 2017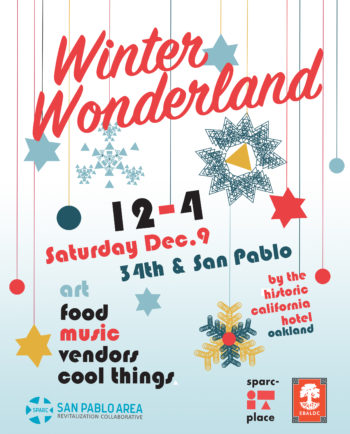 EBALDC's SPARC Neighborhood Initiative & the California Hotel Resident Council is planning a Winter Wonderland event for community members!
In the lobby of the California Hotel and the former Blue Bird Liquor Store, there will be plenty of events and activities planned.
This event is designed to engage community with family friendly activities, including music, art, food, retail and related activities. In addition, the Resident Council will focus on pedestrian/biker safety in the neighborhood and are working on closing off the blocks surrounding the California Hotel (except San Pablo Avenue) to host related safety events.
Hope you join us for this wonderful Winter Wonderland experience!