Thank you for your interest in finding housing at EBALDC. We currently manage 20 properties in the cities of Oakland, Emeryville, Richmond and San Pablo providing quality, safe and affordable homes for moderate, low and extremely low income residents.
EBALDC has a pre-application process which is different for our Below Market Rate (BMR) units, for our subsidized Project Based Voucher (PBV) units and also when we are leasing up a brand new building. When a waitlist or interest list opens, where to pick up and how to return the pre-application for that opening will be publically announced and posted on this web site.
Pre-applications are normally available to access or download on this web page. Depending on the opening, pre-applications may be:
Accessed and submitted online only
Downloaded from this website and/or picked up at the property site only
Returned in person or by mail only
All requests for reasonable accommodations will be considered.
The process and eligibility requirements do differ by list opening/building so please take note of individual announcements.
2017 Project Based Voucher Waitlist Opening
The 2017 Project Based Voucher wait lists are for EBALDC units where rents are subsidized by the County and/or City Housing Authority.
THE DEADLINE (11/17/17 AT 4:00PM) TO SUBMIT A PRE-APPLICATION IS OVER.
THE 2017 PROJECT BASED VOUCHER WAITLIST ACCEPTANCE PERIOD IS NOW CLOSED.
If you submitted a pre-application during the open period, the next steps are for each property to:
Identify and data enter on all eligible, completed pre-applications.
Submit all pre-apps identified as eligible and complete into a lottery process.
Place pre-apps with lottery numbers 1-500 onto the waitlist for: Effie's House, Marcus Garvey Commons, Lillie Mae Jones & Seven Directions.
Place pre-apps with lottery numbers 1-1,000 onto the waitlist for: California Hotel.
Notify by mail all pre-applicants who have been accepted and are active on waitlist(s).
Notify by mail all other pre-applicants who have not been accepted onto the PBV waitlist(s).
Notify by mail all applicants whose pre-application was received after the deadline that they were not included in the waitlist(s).
Once the above is complete, property managers will contact pre-applicants on the waitlist(s) when there are PBV vacancies to begin the formal application and leasing process.
The above process will take approximately 8 weeks during which time staff will not be able to give verification on the status of your pre-application. Updates to pre-app information will not be accepted until the above process is complete for each site.

2018 Annual Marketing List
The Annual Marketing List (AML), EBALDC's online leasing database, allows you to apply to be considered for Below Market Rate / Affordable Housing (BMR) units that become available during the year throughout our existing properties.
THE PRE-APPLICATION ACCEPTANCE PERIOD FOR THE 2017 ANNUAL MARKETING LIST IS CLOSED.
Please check back for updates about our 2018 Annual Marketing List opening that will happen in approximately April 2018.
Current Openings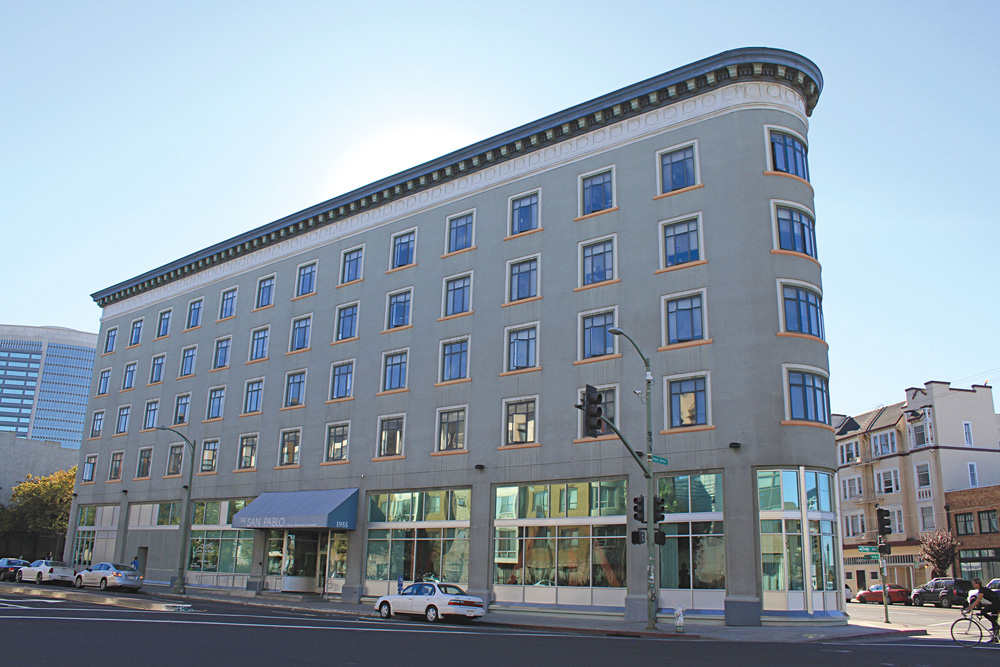 1955 San Pablo Avenue, Oakland, CA 94612, United States
The San Pablo Hotel is currently accepting applications for their Single Room Occupancy (SRO) units. Minimum age requirement is 55 years old and the occupancy maximum for these units is 1 person per household. Income and other restrictions apply. For more information please call the site at (510) 238-1500.
Closed Lists
The following properties are not accepting pre-applications at this time.
Avalon Senior Housing
California Hotel
Drasnin Manor
Effie's House
Frank G. Mar Community Housing
Giant Road Family Apartments
Hismen Hin-Nu Terrace
Hugh Taylor House
Jack London Gateway Senior Housing
Lillie Mae Jones Plaza
Madison Park Apartments
Madrone Hotel
Marcus Garvey Commons
Oak Park Apartments
Oakland Point L.P.
Prosperity Place
Seven Directions
Slim Jenkins Court
Swan's Market Apartments